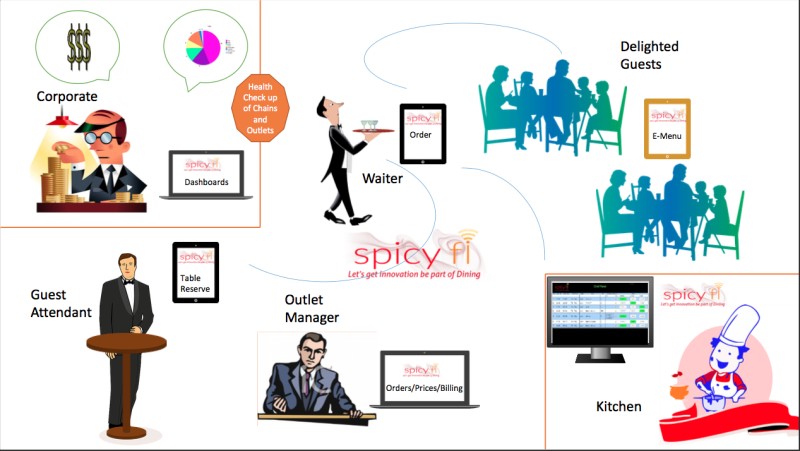 A smart enterprise solution for ever green Hospitality Industry where there is a vast range of restaurants attracting Guest with high spending potentials. Spicy-Fi is an Enterprise Menu where Head Quarters can have centralised visibility and control on the Customer Care, Analytic and Performances of the restaurant/outlet, chain and individuals.
Our Analytics gives a clear picture on the productivity of staff, utilisation of assets and effectiveness of services through powerful dashboards. Spicy-Fi is an investment with promising ROI in minimal possible time. We offer packages with hardware and software solutions combined.You can choose a range from Costliest to Reasonably priced hardware devices that can fit in your budget .
Powerful Dashboards – SpicyFi helps corporates to checks Performance of Staff, Customer Feedback and Order Volumes over the period of time. This helps them to take any corrective steps required.
Amazing Guest Experience – Multi Language e-Menus with high quality pictures, videos and other impressive details through Android Tablets makes your outlet and brand as the first choice for Leisure.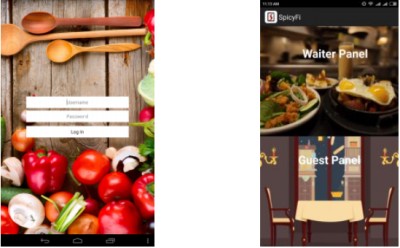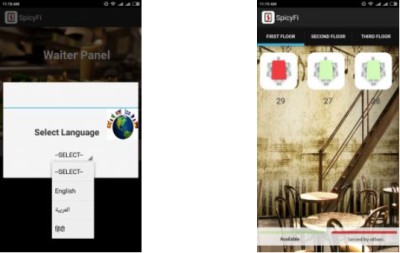 Table Management – Multi Floor Table Layouts with synchronised visibility of Tables with different colour codes keeps time of everyone valued.
Waiter Panel – Waiters can handle more Guests and Tables as Guests engage themselves with this tech savvy solution and that spares lot of Waiter's time.
Chef Panel – SpicyFi provides a Chef Panel which gives a clear visibility of Order and Item queue. Chefs can read special instructions for order and make Guests happier.
Within Budget – SpicyFi solution is fit from a small independent restaurant to a large sized chain of restaurants. Smart devices can be picked of any price that fits in your budget.
Customisation – Our standard solution can be customised as per your need with minimal turnaround time.
Support – We ensure 24*7 support for our solution to keep your business up and running.
Global Presence – We ensure to keep enhancing our Product with best industrial practices worldwide and get that available to you before time.
Go Green – Paperless ordering, billing and payment
Let's Work Together
We look forward to start a success journey with you. Please do write to us how can we help you.