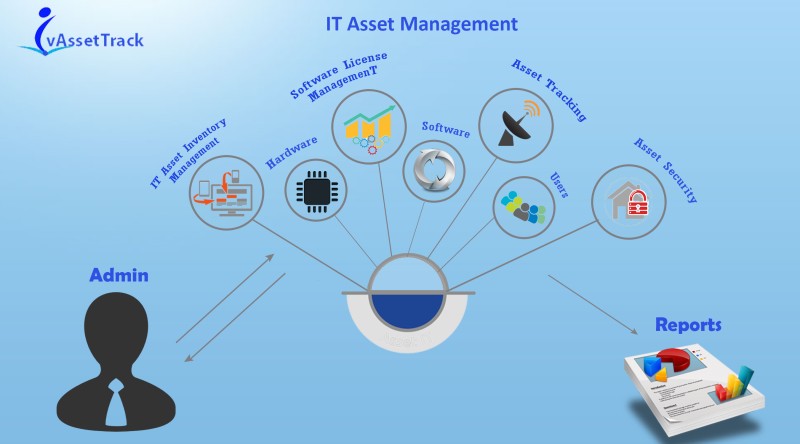 IT Asset Management – What it is, Why you need it, and How you can Benefit?
Modern IT is becoming increasingly complex to manage. Many companies are challenged to effectively keep track of various workstations, servers, laptops and network infrastructure components. They can't accurately monitor their purchases, analyze system usage, effectively adhere to licensing terms and other agreements, and measure total cost of ownership, related expenses, depreciation, and return on investment. As a result, they often suffer from performance problems, lack of enterprise integration, poor asset utilization, and inflated costs.
IT Asset Management empowers businesses to measure the impact of their technology systems on their core business activities and their bottom line results. Companies can fully automate the process of monitoring and accounting for all their technology assets, can track software license allocation, when assets will be due for upgrades and maintenance and quickly identify vulnerabilities such as illegal/unauthorized software, outdated software, games and other downloads.
vAssetTrack – IT Asset Management Tool for your Business
vAssetTrack is a web-based IT Asset Management software that helps you monitor and manage assets in your company. You can manage software & hardware assets, ensure software license compliance and track purchase orders & contracts.  vAssetTrack helps organizations manage their systems more effectively and saves time and money by avoiding unnecessary asset purchases and promoting the harvesting of existing resources.
Some of the major features are:
Discover all the assets in your network.
Manage and Monitor software and hardware assets.
Manage the complete IT Asset lifecycle.
Track software license.
Make informed decisions about hardware and software purchases
throughout the entire IT Life Cycle.
Track Purchase Orders and Contracts.
Know the total cost of ownership of an asset.
Feature Checklist:
Asset Tracking
Audit Management
Compliance Management
Configuration Management
Contract Management
Cost Tracking
Depreciation Management
IT Service Management
License Management
Let's Work Together
We look forward to start a success journey with you. Please do write to us how can we help you.