Cloud Technology Solutions
We are one of the best cloud service provider in India. Our cloud solutions can help your company's agility and enable continuous delivery. Partner with a seasoned, dependable cloud solutions provider to modernize and innovate.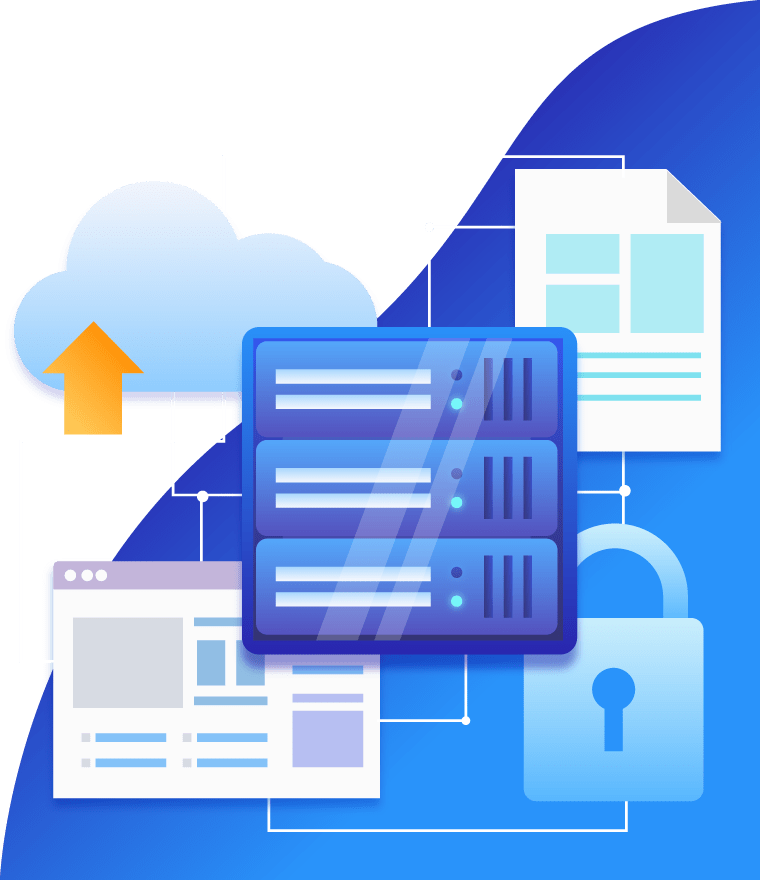 Cloud Computing Tools & Platforms We Use
What Do We Offer?

Amazon Web Service
A dependable, scalable, and affordable cloud computing solution is Amazon Web Service. Regardless of sector or company size, AWS offers freedom to launch apps.

Google Cloud
With cloud computing services, Google Cloud improves workloads, speeds up software delivery, and enhances operational security and governance.

Microsoft Azure
Azure apps can be built, efficiently managed, and deployed using Microsoft's Azure Cloud platform. It provides security and compliance to satisfy the changing needs of businesses.

Cloud Architecture & Design
Services like cloud architecture and design that include databases and software programs to take advantage of the cloud's capability.
Cloud Consulting
Strategic consulting services, such as managed security, cloud strategy, and cloud migration, are available to help users get the most out of the cloud.

Azure Services
Azure services can help your company operate more swiftly, integrate on-premises applications, and enable massive cloud computing.

AWS Services
Ensure cloud operations are seamless with little intervention. Reduce operational expenses, increase efficiency, and eliminate security risks using Amazon Web Services.

Cloud Services
End-to-end cloud services are included to revolutionize software infrastructure, save overhead IT costs, provide scalability, and enable simple, remote access to applications.

Migration to Cloud
It becomes essential to move all data center capabilities to the cloud in order to improve business application performance. The success of enterprises as a whole depends on this change.

Cloud Maintenance Services
Our engineers continuously check the AWS, Google Cloud, and Microsoft Azure environments for the application's security, performance, and health.

Cloud Security Services
End-to-end cloud security evaluations, security administration for data, apps, and APIs. By using bot security, prevent data from being scraped by DOS and injection assaults.
Monitoring & Logging
By keeping an eye on metrics and logs, collecting, classifying, and analyzing data, you can determine the application's performance.
Why Choose VDOIT?
Top Benefits of Choosing Cloud Solutions
Applications on the cloud are always accessible. This gives all users access to the data they need from anywhere at any time to contribute value to their job.
Applications for the cloud provide a storage option that is practical for most enterprises while avoiding the risks and high costs of traditional methods.
Modern cloud platforms are made to be portable since they consider devices. An API-based custom cloud solution enables access from tablets and smartphones.
Create a specially crafted cloud solution to satisfy business needs, providing the company the scalability it requires.
In order to be competitive in the market, businesses must implement cloud solutions in addition to being innovative.
Let's Work Together
We look forward to start a success journey with you. Please do write to us how can we help you.