Your mobile and web application acts as the first look of your enterprise, and you Cannot afford to compromise with it. Cash on your Company's complete online potential by creating the best eye catchy UX design and user friendly layout.An attractive and beautiful presentation of your products or services online through your application will bring the best and world-class experience for the users. They will feel motivated to spread the word, thus increasing your user base and creating new customers. With this milestone achieved, revenue and returns are sure to follow.
vDoIT – A Promising company to create world class designs
vDoIT offers all kinds of Design services to its global clients. We provide web design solutions that are creative and noteworthy. Out trustworthy team is proficient to provide the best of online design services for mobile and web apps delivered within deadlines and at competitive price. An intuitive HTML, CSS, JavaScript, and UI/UX design is the result of a thorough understanding of the users' behavior, Responsive Web Designs developed by vDoIT will make you visible on all platforms, from desktops to laptops, tablets, and smartphones. We use high-end tools and technologies for UI Designing. Our Quaity Assurance team  release the finest applications that are rich and sophisticated to use. Our designs are compatible with all the browsers and navigation is easily possible. Our engaging team will help you in services like:
UI Design for Mobile
UI Design Web and Ecommerce
UI Design for Web
UI Design and Development using AngularJS
UI Design and Development using HTML, CSS and Javascript
HTML
HTML is the markup language which helps in the structuring and presenting content in the internet. HTML 5 has introduced a few new elements and attributes to its latest version. HTML 5 specifies the scripting procedure with application programming interfaces or APIs. It provides superior quality security like all its predecessors.  Along with the HTML 5 version there is the XHTML 5 and that is practically the XML serialization of the HTML 5. Some of Major benefits of HTML5 are :
Improved styling with CSS3 which offers new background styling features, fancy borders, animations, improvement in typography and new presentation layouts.
Multimedia can be embedded using HTML5
Supports Real-Time Communication through video conferencing without adding any extra plugin or application.
HTML5 text API is enhanced with a new element, canvas, which supports 3D graphical drawing in Firefox.
CSS
It should be used for applying all visual styles :
HTML, XHTML and XML are some of the platforms where CSS can be applied.
Layout, colors, themes, and fonts are some of the dominant regions of the style formatting of CSS.
Accessibility, feasibility, flexibility and control of specific characterizations are maintained in a detailed cohesive manner with CSS.
Various methods to render can be adaptable such as on-screen, voice module, and print.
Depending on the content, CSS changes the user view and adapts to the screen.
Like Templates, CSS can be pre-defined and used for various contents with the same notions and styles.
Overriding functions along with hierarchy situational functions are optimized and layer by layer presented with CSS.
JavaScript
It is highly popular as client side scripting language for web browsers. In any web application, javascript can be used to implement simple features like rollover of images as well as to make asynchronous requests to server.
UI/UX
Apache Cordova is an open-source mobile development framework. It allows you to use standard web technologies – HTML5, CSS3, and JavaScript for cross-platform development. Applications execute within wrappers targeted to each platform, and rely on standards-compliant API bindings to access each device's capabilities such as sensors, data, network status, etc.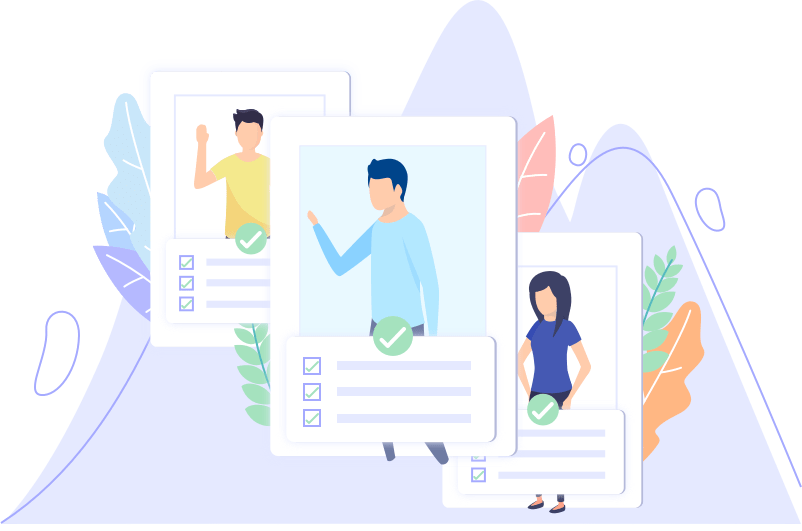 Why choose vDoIT for Web Designing using HTML, CSS, Javascript?
vDoIT, experienced in core web design technology, offers stunning HTML pages for all enterprises. Well versed with all the versions of HTML, we are an excellent choice for static and dynamic web pages. To make your web application a visual wonder, we offer user friendly mobile responsive web design. vDoIT provide various services like
Customized HTML and CSS Development
HTML5, CSS, Javascript UI Design and Prototyping
HTML, CSS Support and Maintenance
High Performing HTML5 Application Development
Why choose vDoIT for UI/UX Design?
vDoIT designs a brilliant user interface through color, font, icons, themes, but along with that We use UX design that helps our users do what they need to do. This generates happy customers and increased sales. VDoIT, experienced in working in vast business domains can achieve this through:
Creative design team with high end tools for UI Designing
Responsive Web Designs – suitable for all devices
Information Architecture – structure, label and organize the content of the web application
Wire framing – diagram of application focused on allocation of space, distribution of images and content, functionality and behavior of app.
Prototyping – Since we follow Agile methodology, we develop prototype with basic functionality and based on client's feedback develop and improve upon original idea.
Quality Assurance – Extensive testing improves productivity,  and user satisfaction
Let's Work Together
We look forward to start a success journey with you. Please do write to us how can we help you.