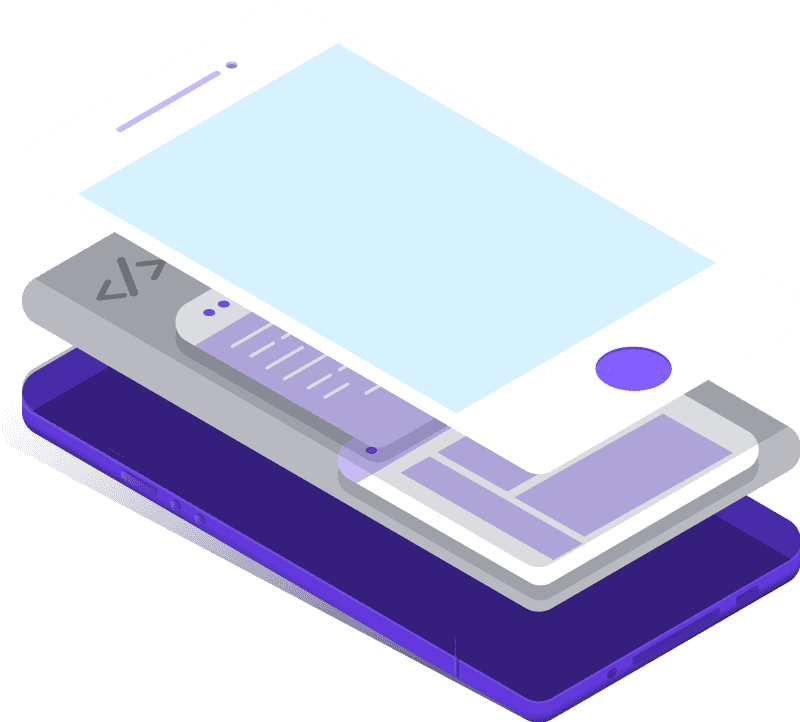 A New Era Mobile Application Development
Today the world is powered by smart phones and tablets .You can put your books, stocks, shopping mall everything in your smart phone and if you want your stuff in others smart phone then you need a really powerful, lightweight and fast mobile apps so that a user will love to have it on their phone or tablet. If you want to connect your business with people then you must have powerful apps for your business and that is exactly what we do for you.
Why choose vDoIT for Mobile Application Development
Mobile phones and tablets are in everyone's hands nowadays. The audience goes through new applications daily but few applications get success. Our team focus is to build those applications to fulfill our client's needs and make them satisfied with their work.  Our mobile app developers always aim to reach for the sky! They are a bunch of creative and technical people, working in an agile & creative environment, striving to come up with something out-of-the-box, each time and every single day! vDoIT has created some amazing apps for some of the most reputed brands across the globe. With innovative solutions to quickly customize and deploy pre-built mobile apps and services, by leveraging out-of-the-box workflows, scripting languages, integrations with existing IT systems (ERP, WMS, TMS), and cloud-based mobile application management services, our IT team can streamline app development to save time and money. Our team's main focus is to bring innovation into the hands of people with Native Mobile Development. That is the reason that we have been into this with a long journey and with a good experience.
Let's Work Together
We look forward to start a success journey with you. Please do write to us how can we help you.